Jessica Reilly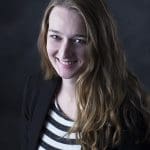 Jessica Reilly
Marketing & Communications
608.571.0407 | Email Jessica
Jessica Reilly joined MadREP in March 2018. She came to MadREP from the healthcare industry, where she gained 10 years of knowledge working in marketing and communications roles for corporate, startup, and nonprofit organizations. Most recently, she was a member of the marketing team at SSM Health.
A native of Buffalo, New York, Jessica relocated to Madison five years ago to join family already residing in the area. She established deep roots in the community through her involvement with the Middleton Chamber of Commerce and Connect Madison.
She now serves on the board of the Rodney Scheel House Foundation and is active with the nonprofit, Reach-A-Child.
In her free time, she enjoys cooking and spending time with her dog.
Save