Request for Qualifications: Update Sector Analysis and Business Park Inventory
ECONOMIC DEVELOPMENT SERVICES FOCUSING ON EDA SECTOR STRATEGY FOR ECONOMIC RECOVERY: Update Sector Analysis and Business Park Inventory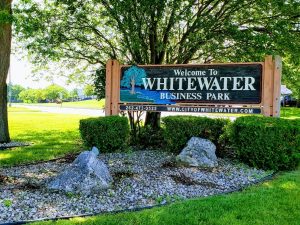 SUBMITTAL DUE DATE: August 27, 2021 at 4:00 p.m.
Prepared by:
MadREP 455 Science Drive, Suite 160, Madison, WI 53711
Email: kcollins@madisonregion.org
Purpose:
The Madison Region Economic Partnership (MadREP) is seeking a statement of qualification from consultants to provide economic development services for a minimum 15-month period. The selected consultant will work closely with MadREP and the Capital Area Regional Planning Commission  (CARPC) with a focus on updating regional sector strategies, business parks information and defining marketing strategies in line with EDA GRANT Award #06-69-06316   CD-450.
Scope of work:
The project is broken down into three focus areas (Sector report updates, site selection and marketing plan) intended to coordinate economic development services for the client for a 5-quarter period ending 12/31/2022.
Highlighted below are contract services identified in the EDA Grant Award that the consultant will be expected to at a minimum provide.  The total pricing for the services identified in the RFQ should not exceed $100,000.00.
SECTOR STRATEGY FOR ECONOMIC RECOVERY
Update sector analysis and business park inventory:

MadREP and consultant will update the 2014-2018 Sector Reports that informed Advance Now 2.0; and
MadREP will update the business park inventory from 2016 with current data. Updated data will be fed into site mapping, site analyses, and marketing and development strategies to be developed by the consultant.

Establish site selection criteria:

MadREP and consultant will interview industry representatives and review available research to identify site selection criteria for each of the sector industries;
CARPC and MadREP will work with local government officials to identify some criteria, like regional development goals and local comprehensive plan priorities; and
Criteria may be weighted to reflect priorities.

Identify potential sites:

CARPC will prepare maps showing potential sites based on criteria identified in previous step and in working with MadREP, steering committee members, consultant, and local governments.

Analyze potential sites:

The consultant, working with MadREP, CARPC, and steering committee members, will analyze the sites for development feasibility; and
Identify barriers to development and recommendations for increasing viability of priority sites.

Prepare regional development recommendations:

The consultant will prepare regional development recommendations with project team members to address topics like infrastructure improvements, amenities, workforce housing, tax increment financing, and timelines; and
MadREP will work with community or property owners to have site certified or Gold Shovel verified to enhance marketability and expedite development.

Prepare regional marketing plan:

Consultant will prepare a marketing plan for the region's inventory of business sites that is targeted to sector industries as appropriate.
Selection Process:
The evaluation and selection process will consist of review of Request for Qualifications submitted by MadREP, CARPC and steering committee.
Selection Criteria will include:
Experience in working with economic development organizations (EDO's) on similar projects and qualifications
Demonstrated ability to meet project schedule, deliverables and budget.
Demonstrated experience with analysis of sites for business.
Demonstrated experience with economic development marketing, especially related to business sites.
The successful consultant will submit a response to this RFQ detailing the following information:
Demonstrated consulting experience and knowledge of regional sector strategies.
Example of ability to leverage regional economic development digital assets for the long-term benefit of region.
Examples of past project successes
An outline of how consultant plans to succeed in region.
Project cost.
Tentative Schedule:
August 27, 2021:                                 RFQ submittal deadline
August 30 to September 3, 2021        RFQ reviews and interviews by steering committee
September 10, 2021:                           Sign not to exceed Contract/Project start.
Sealed Submission Requirements
Due Date: no later than August 27, at 4pm
Bid Document: A PDF or printed material to be submitted using information below with subject heading "ED Services Submittal"
E-mail or Deliver to:
Kathy Collins
Madison Region Economic Partnership (MadREP)
455 Science Dr., Suite 160
Madison, WI 53711
608.571.0402 office
608-233-1889 cell
Addendum:
EDA Sector Strategy for Pandemic Recovery Timeline Draft
 (Subject to final input with selected consultant)
2021
Grant Award Date – May 9
Grant Kick-off Meeting with EDA – June 3
Project Team Meeting – June 15
Quarter 1 – July-September (months 3-5)
Project Team meetings (approximately monthly)
Form Steering Committee
Target size: 9
Government rep from surrounding 5 "orphan counties"
Sector industry reps
CARPC rep
Steering Committee meeting 1 – September
Hire consultant
Selection team (staff)
RFQ
Interviews
Selection
Update Business Park Inventory – MadREP
Quarter 2 – October-December (months 6-8)
Project Team meetings (approximately monthly)
Semi-Annual Reports Due for period ending September 30 – Due October 31
Establish site selection criteria
Steering Committee meeting 2 – December
Update Sector Reports
2022
Quarter 3 – January-March (months 9-11)
Project Team meetings (approximately monthly)
Identify potential sites (CARPC)
Steering Committee 3 – March
Quarter 4 – April-June (months 12-14)
Project Team meetings (approximately monthly)
Semi-Annual Reports Due for period ending March 31 – Due April 30
Analyze potential sites
Steering Committee 4 – June
Quarter 5 – July-September (months 15-17)
Project Team meetings (approximately monthly)
Semi-Annual Reports Due for period ending March 31 – Due April 30
Prepare regional development recommendations
Steering Committee meeting 5 – September
Quarter 6 – October-December (months 16-18)
Project Team meetings (approximately monthly)
Prepare marketing plan
Steering Committee meeting 6 – December
Submit Draft Final Report – December (due 19 months from date of award)
December 31, 2022
Award End Date
Submit Final Progress Report – no later than 120 calendar days from Award End Date
Submit Final Financial Documents – no later than 120 calendar days from Award End Date