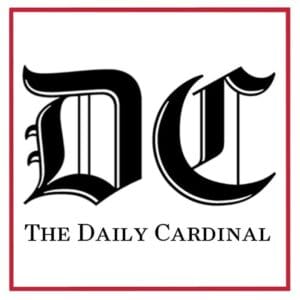 Student members of ASM are preparing which topics will be presented to the state legislature on lobbying day to best benefit the UW-Madison student body.
The Associated Students of Madison (ASM) held a pre-lobbying day meeting Thursday evening to prepare for lobbying day on Feb. 22. Topics covered included an overview of the initiatives ASM will be advocating for on behalf of the student body, how to lobby a legislature and the schedule for lobbying day.
ASM is the official student governance body of UW-Madison, representing the needs of over 45,000 students. The student group works to best represent the student body and speak up on legal rights, recommending university policies, budgets and candidates for UW employment.
During this meeting, MGR Govindarajan, the legislative affairs chair for ASM, led a thorough training for students who volunteered to participate and speak with the legislature on lobbying day. Govindarajan advised students on how best to represent themselves and the student body.
"My job is to advocate for students at the local, state and federal levels about what students care about at the moment," said Govindarajan.
Govindarajan presented two topics ASM will focus on during lobbying day, when students will present their case to the Governor on behalf of the student body.
"Mental health and affordable housing are two issues that really matter in Madison," said Govindarajan. "It's not a new issue at all, and it impacts a lot of students."
Govindarajan shared that ASM considers state issues, as well as other issues that impact a large number of students, and makes sure that the topics presented can be resolved by the legislature.
"On lobbying day we will talk to the legislature, the people who vote on bills," said Govindarajan.
Prioritizing mental health funding 
ASM previously worked with Gov. Tony Evers' office to increase funding for mental health services at University Health Services (UHS). According to a UW-Madison Healthy Minds study, 21% of students screened positively for depression overall, and 16% of students screened positively for an anxiety disorder.
Students are deeply affected by their mental health, and students expressed that UHS needs increased resources to provide appointments on time — rather than have a three-week wait period like they currently do, said Govindarajan.
Two years ago, the governor requested $15 million for mental health funding, and then the joint finance committee within the legislature cut that to $0, Govindarajan explained. To prevent this recurrence, ASM is speaking up, he said.
"This is holding people accountable," said Govindarajan, referring to the upcoming lobbying day.
Govindarajan coached ASM members on how to present these topics of discussion in an impactful and engaging manner when speaking to the legislature. Members were encouraged to bring personal stories and figure out the best way to articulate their ideas to better assist the student body's needs.
Advocating for rent control
Rising rent in the city of Madison is another area of concern among the student body, according to ASM's collected data. Students are struggling to keep up with the current cost of living and are forced to spend countless hours early in the fall semester looking for housing, making calls and attempting to make a housing arrangement work in an affordable manner, shared Govindarajan during his presentation.
"The legislature prohibits rent control," said Govindarajan, referencing the Wisconsin state law that states, "No city, village, town or county may regulate the amount of rent or fees charged for the use of a residential rental dwelling unit."
The Madison Region Economic Partnership said Dane County needs to produce 4,500 to 5,000 net new units per year to meet growth projections of 100,000 additional residents by 2030. The county's current population is roughly 561,000, according to the U.S. Census Bureau.
Data from the ASM interest form that was sent to the student body and filled out by those interested in joining ASM further proves concern from students, as 80% of respondents voted that mental health and/or rent control are major challenges for the student body. ASM's lobbying day aims to draw attention to these issues, instilling change for students in Madison.
"This is a good opportunity for students to get involved," said Govindarajan. "It's more than just voting. A lot of students vote and that's really good for getting into the civic process; however, actually speaking to your legislature and creating that connection is really important for students. It's really exciting to see a lot of people get involved in this."
ASM meets Thursday evenings and will continue preparing for lobbying day on Feb. 22 in the coming weeks.