2016 Slow Money Wisconsin Showcase Accepting Applications
---
Presented by:
Slow Money Wisconsin
---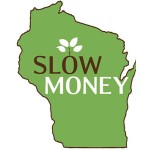 Applications are being accepted from now through March 11th for the 4th annual Slow Money Wisconsin Business Investors Showcase taking place in Madison on Friday, May 6th.
Wisconsin food and value-added farm businesses are invited to submit an application to be considered for inclusion in the 2016 Business Investor Showcase.
Accepted businesses receive one-on-one advising from one of Slow Money's business coaches, access to a curated investor panel, introductions to investors, bankers and other financial representatives, and an investor pitch. Businesses also become part of the Slow Money Wisconsin business portfolio.
Applicants should be based in Wisconsin, have a food and value-added farm focus, embrace Slow Money principles, and be at stage of growth that needs additional capital. Slow Money Wisconsin supports community-centered investing in resilient and healthful food systems.
Slow Money has worked with 26 businesses over the past three years and has facilitated over $4,000,000 in investments for showcase businesses. Past accepted applicants include Yumbutter, MobCraft Beer, Underground Food Collective, Bryant Family Farms, The Cider Farm, and FEED Kitchen.
View the request for business application, visit www.slowmoneywisconsin.org for more information, and contact admin@slowmoneywisconsin.org with questions.