BioNetwork Power Hour: Crowdfunding in Wisconsin
---
Presented by:
PowerBuy 4 You
Location:
University Research Park (510 Charmany Drive, Madison)
Time:
4:00pm - 7:00pm
---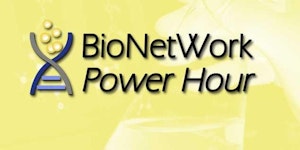 Join PowerBuy 4 You for BioNetWork Power Hour, a free networking event for biotechnology professionals of all levels to come relax, meet others in their profession in a casual atmosphere, and have an opportunity to exchange ideas.
At the September 17 event, representatives from the Department of Financial Institutions – Division of Securities will be on hand to address your questions regarding crowdfunding in Wisconsin. Under the new law that became effective in June 2014, crowdfunding is now available to Wisconsin businesses to raise capital from Wisconsin investors.