Considerations for Your Logistics Programs: Secrets Your Forwarder Never Told You
---
Presented by:
Madison International Trade Association
Location:
Madison Marriott West (1313 John Q. Hammons Drive, Middleton)
Time:
11:30am - 2:00pm
---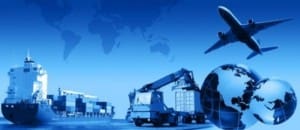 Gain practical knowledge on choosing your logistics service providers and how to develop a long-term relationship that will help you manage your logistics program. Learn why the lowest freight cost is not always the cheapest in the end. Understand the many facets of moving your goods and how you can avoid common pitfalls and costly mistakes.
This program is geared toward Importers and Exporters of all size. Both people new to logistics as well as experienced individuals can gain insight on some of today's challenges from Wisconsin area Trade Logistics Business Owners.
Speakers will present an overview of the import and export transportation and documentation process and offer advice on dealing with the increasing complexities of security issues and obstacles to moving your freight from here to there.
Learn more and register online.