Governor's Export Achievement Awards
---
Presented by:
Wisconsin Economic Development Corporation
Time:
4:30pm
---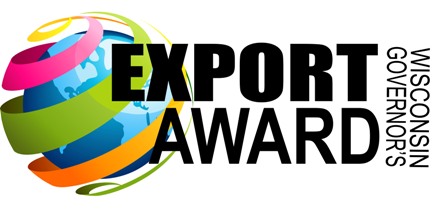 The Wisconsin Economic Development Corporation is now accepting nominations for the 2014 Governor's Export Acheivement Awards.
The Export Achievement Awards are intended to highlight firms that have achieved significant growth or implemented innovative strategies and can serve as examples to other state firms. Any agricultural, forestry, industrial, high technology, or service enterprise successfully engaging in or assisting in the export of Wisconsin-origin products or services can apply. Applications can be made by either an employee of the firm or organization, or by an outside person familiar with the firm or organization. Self nominations are encouraged.
Learn more and download information on the nomination process. For more information, contact Stanley Pfrang at 608.210.6777.