Icons in Business featuring Dan Brown, Executive Manager, Ho-Chunk Gaming Madison
---
Presented by:
In Business Madison
Location:
Madison Concourse Hotel (1 W Dayton Street, Madison, WI 53703)
Time:
8:00 - 9:30am
Featured Speaker:
Dan Brown
---
Opened by the Ho-Chunk Nation in July 1999, what was then known as Dejope Bingo and Entertainment offered a 1,100-seat high-stakes paper bingo hall, pull tabs, and electronic bingo.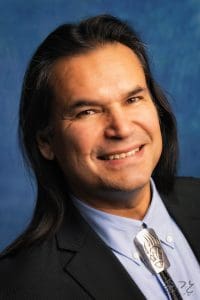 Since then, the casino has undergone renovations and expansions, unveiled state-of-the-art games, became the only facility in Wisconsin dedicated to Class II gaming, and unveiled its new name: Ho-Chunk Gaming.
At the helm of the iconic gaming facility since 2012, Dan Brown has been instrumental in its management and development, including an upcoming 40-plus acre expansion project with the City of Madison.
At the next Icons in Business event, you'll learn more about the future of the casino, and gain insight into the challenges and opportunities facing the gaming industry in Wisconsin.
About Dan Brown
Dan Brown earned his Bachelor's degree in Criminal Justice from Ball State University in 1990. Following an internship with the Marion County Superior Court in Indianapolis, he served as a Probation Officer. He then worked a short time for a major retail chain as an Asset Protection Officer. In late 1993, he moved his family to Wisconsin where he began his career in the casino industry at Ho-Chunk Gaming Wisconsin Dells (formerly Ho-Chunk Casino) with his tribe, the Ho-Chunk Nation. There, he began in surveillance where he worked as an agent, a supervisor, an investigator and part-time director of the department.  He then transferred into management where he served as the director of casino operations (managing tables and slots), the assistant general manager and then the general manager, where he managed the Nation's flagship casino for 4 years. From 2007-2011, he served a successful 4-year term as Vice President of the Ho-Chunk Nation. Since 2012 to the present, Brown serves as the executive manager of Ho-Chunk Gaming Madison where he endeavors to develop 40-plus acres near Madison's casino in a collaborative effort with the City of Madison.

Registration: https://www.ibmadison.com/In-Business-Madison/Events/Icons-in-Business/