Responding to a Maturing Workfoce: An Employer Summit
---
Presented by:
The Workforce Development Board of South Central Wisconsin
Location:
Alliant Energy Center, Exhibition Hall (1919 Alliant Energy Center Way, Madison)
Time:
7:30am-12:00pm
---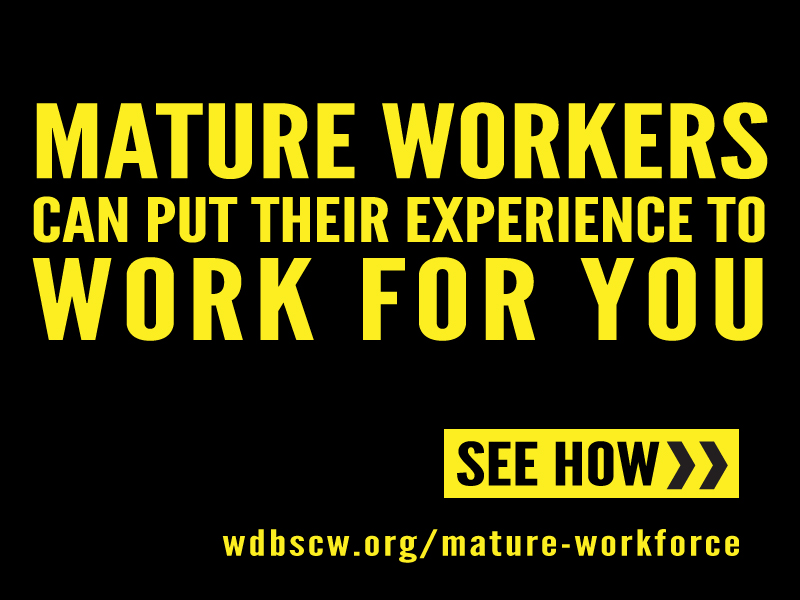 The Workforce Development Board of South Central Wisconsin invites high-level executives and human resource professionals to attend Responding to a Maturing Workforce: An Employer Summit.
As the labor supply continues to age and change, a strategic approach to workforce planning is more important than ever.
Participants will work with a systems framework to consider workforce-planning strategies to retain, recruit, and reposition members of the workforce as those workers age. These concepts can help leaders retain, recruit, and reposition older workers as near-term solutions. They can also be used to redefine the way work is structured to alleviate the worker shortage, design succession plans, and create a healthier and more productive work system overall.
Subject-matter experts will show how the entire work system (job, technology, physical and social environment, and organizational policies, procedures and culture) impacts employees, and how leaders can make thoughtful, conscious choices for their own organizations. Specifically, the summit will address healthcare benefits, legal guidelines, what people need from work, ergonomics and safety, and education/skill development, all of which impact employers' ability to attract and retain talent.
Online registration ends April 17, 2014. Contact Erin Bechen at 608.249.9001 for more information.