Small Business Scholarship Program for BIO 2013
---
Presented by:
Marshfield Clinic, MG&E, University Research Park, MadREP, WEDC and BioForward
Time:
March 1, 2013 by 6:00pm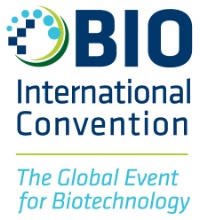 Wisconsin bioscience companies interested in attending the Biotechnology Industry Organization's (BIO) International Convention in Chicago, IL have an opportunity to apply for scholarships to attend. This scholarship program is sponsored by the Marshfield Clinic, Madison Gas & Electric, University Research Park, MadREP, WEDC and BioForward.
The Business Scholarship Program for BIO 2013 is designed to enable Wisconsin bioscience companies (health, agriculture, energy, medical device, etc.) to participate fully in the BIO 2013 International Convention to be held April 22-25, 2013 at McCormick Place in Chicago, IL. Over the past three years, 23 Wisconsin biotechnology companies were awarded scholarships to attend the BIO International Convention.
To receive funding, companies must participate in the One-on-One Partnering through BIO 2013's Business Forum. A selection committee representing the sponsoring organizations will select the scholarship recipients. Applications are due by Friday, March 1, 2013 at 6:00 PM.
Visit the BioForward website for details on the Small Business Scholarship and a copy of the application.