In today's rapidly evolving digital landscape, the demand for skilled professionals in the technology sector is at an all-time high. From software development and cybersecurity to data analysis and IT management, the realm of digital technology offers a diverse array of rewarding career pathways. The Wisconsin Department of Public Instruction (DPI) Career Pathways program connects students with career-based education and learning opportunities to better prepare them for life after graduation.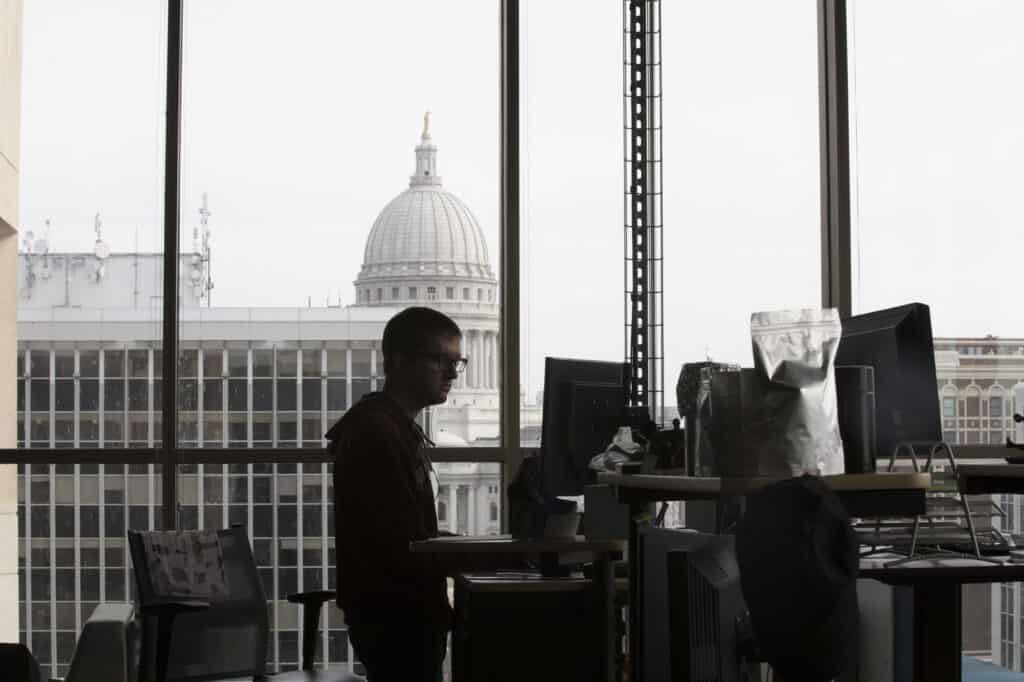 Digital Technology Pathways in Wisconsin
DPI has recognized the critical importance of digital technology in today's economy and has outlined a comprehensive framework of digital technology career pathways. These pathways are designed to equip individuals with the skills and knowledge needed to thrive in the ever-changing tech landscape.
Digital Media Technology: This pathway focuses on creative and visual aspects of technology, including graphic design, web development, and multimedia production. Professionals in this pathway contribute to the visual appeal and user experience of websites, apps, and digital media platforms.
Information Support and Services**: This pathway is centered around IT support, network administration, and systems management. Experts in this field ensure the smooth functioning of technology infrastructure, troubleshoot technical issues, and manage data systems.
Programming and Software Development: As the backbone of the tech industry, this pathway involves designing, coding, and testing software applications. Software developers create innovative solutions that drive industries ranging from healthcare to entertainment.
Data Science and Analytics: Data is the new gold, and this pathway focuses on extracting insights from vast datasets. Data scientists and analysts interpret complex data to inform business decisions and drive strategic growth.
Cybersecurity: With the increasing frequency of cyber threats, this pathway is dedicated to safeguarding digital assets and information. Cybersecurity experts protect systems, networks, and data from unauthorized access and attacks.
IT and Computer Science: This comprehensive pathway covers a wide range of IT roles, from hardware and software management to computer science principles. Professionals in this field lay the foundation for technological advancements and innovation.
A Career in Digital Technology
Diverse Opportunities: The digital technology sector offers an array of career opportunities, catering to different skill sets and interests. Whether they're a creative thinker, a problem solver, or an analytical mind, there's a pathway for everyone.
Skill Development: Each digital technology pathway requires specific skills and competencies. By pursuing relevant education and certifications, students can build a strong foundation in their chosen field and stay competitive in the job market.
Continuous Learning: The tech industry is dynamic, with new technologies and trends emerging regularly. Lifelong learning is essential to stay up-to-date and adaptable in this ever-changing landscape.
Industry Demand: The demand for tech professionals is consistently high, and this trend is projected to continue. Graduates and experienced professionals alike can find ample job opportunities in various industries.
DPI's Digital Technology Pathway provides valuable insights into the diverse and exciting world of tech careers. From digital media and programming to cybersecurity and data science, the pathways outlined by the DPI offer a roadmap to success in the digital technology sector. By choosing a pathway aligned with the student's skills and interests, pursuing relevant education, training, and embracing continuous learning, they can embark on a rewarding and fulfilling career in the dynamic world of digital technology.
Get involved!
Businesses in our Region have highlighted talent development as a top concern for several years and it has only increased since the onset of the pandemic. If your business would like to take an active role in cultivating your next generation of talent, fill out this brief intake form to get started.