A Government Office You'll Want on Speed Dial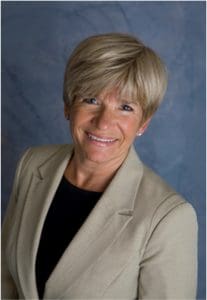 As citizens seek more transparency from government and less red tape and regulation, it's nice to see that our state government has taken the idea of reform seriously and have solid results to show for it.
One such example is the Office of Business Development, where directors have been proactive in reaching out to business owners across the state for their ideas and input on regulatory reform. Housed in the Secretary's Office at the Department of Administration to serve the citizens of Wisconsin, they work with leadership at all state agencies to solve problems and assist business in navigating to a variety of state and business resources. As business ombudsmen they have a customer service focus and span the public-private divide helping both business owners and government, with a focus on minimizing government impact so businesses can focus on true business activities. Through their outreach with Chambers of Commerce, Trade Associations and other business groups they've given more than 1200 presentations across Wisconsin's 72 counties. Business owners have brought over 1200 distinct issues to them seeking assistance.
On the issue of rulemaking, reducing unintended consequences and negative effects in particular, the Office of Business Development's experience working with industry resulted in a proposal for an improved website to gather public comment. It is crucial that industry and agency representatives work together to develop better rules.
The newly created centralized site for public comment on agency rule drafts is located at the Legislature's website www.legis.wi.gov. There you'll find significantly improved public access to review rules and have an opportunity to comment on them before they are adopted. Information about public hearings on rules is also readily available at this site. A quick reference guide to using the site is located on the Office of Business Development webpage.
Working together we can help move Wisconsin forward! Please contact us:
If you have an issue that needs some additional attention (Request Help)
Would like to recommend a rule change (recommend a rule change)
To schedule a presentation for your trade association or community business group