America's Farmers Grow Rural Education nominations due April 6

Excerpted from The Sun Prairie Star
By Chris Mertes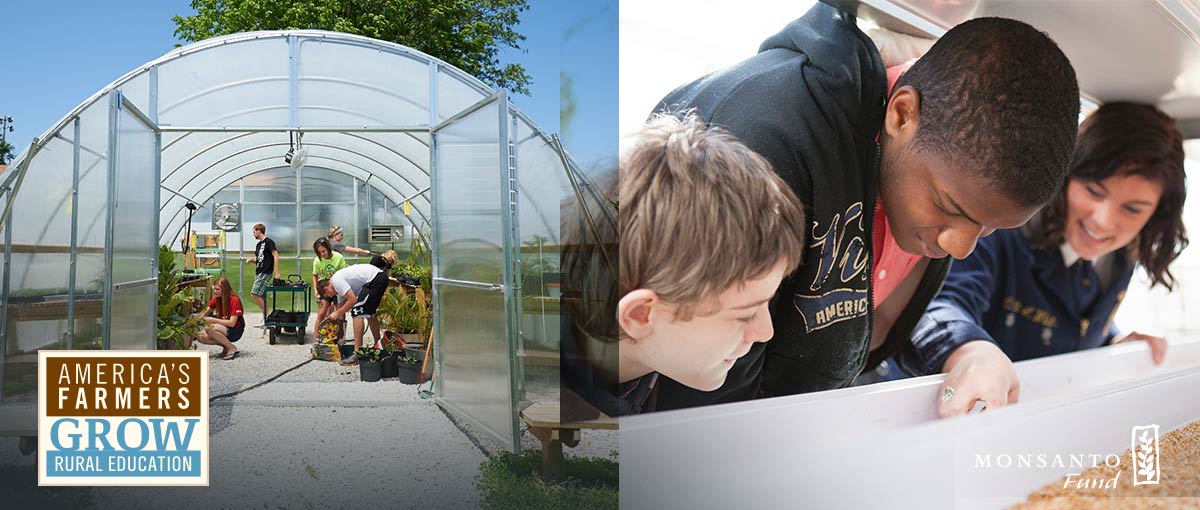 The deadline is fast approaching for farmers to nominate rural public school districts to compete for a grant of up to $25,000, through America's Farmers Grow Rural Education, sponsored by the Monsanto Fund.
Nominations will be accepted until April 6, 2014. Eligible farmers can nominate their school district by
visiting www.GrowRuralEducation.com or by calling (877) 267-3332.
Grants are awarded based on merit, need and community support. The more farmers who nominate a school district, the more it demonstrates community support and can strengthen the school district's application. This year, the program has expanded to 18 new counties, for a total of 1,289 eligible counties across 39 states.
School administrators in nominated districts will have until April 21, 2014 to submit their applications online. The application website is also equipped to help answer specific questions about the Grow Rural Education program overall and assist with the grant writing process.
"As we work to grow our next generation of farmers, building a strong math and science foundation is vital," said Linda Arnold, Monsanto customer advocacy lead. "Working together with farmers and rural school districts, we are building relationships that benefit the community, with the ultimate goal of improving education."
The America's Farmers Grow Rural Education Advisory Council, a group of approximately 30 farmers from across the country, will review and select the winning grant applications. Advisory Council members were selected based on their passion for farming and education, as well as experience in rural school districts.
Last year, more than 73,000 farmers nominated 4,024 school districts, resulting in $2.3 million in grants to improve math and science education in 181 districts across the country.
The America's Farmers Grow Rural Education program is part of a broad commitment by the Monsanto Fund to strengthen farming communities. America's Farmers Grow Rural Education launched in 2012, after a successful pilot in Minnesota and Illinois, and has since awarded nearly $5 million to school districts across the county.
For more information about the America's Farmers Grow Rural Education program and to view the official rules, a list of eligible states, counties and CRDs, visit www.GrowRuralEducation.com.