COVID-19 Scenarios: Rebooting an Economy in Free Fall
Source | The Conference Board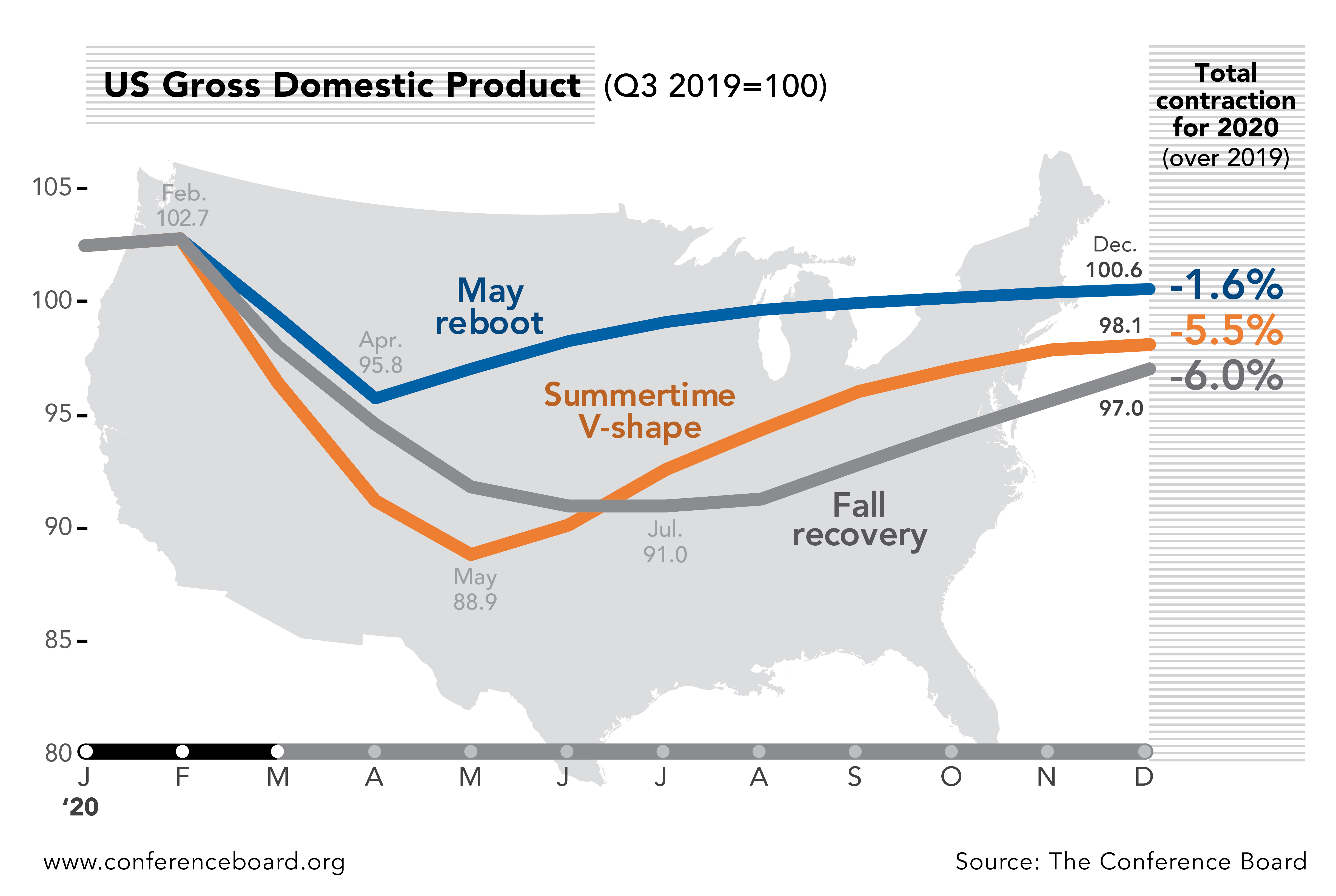 The trajectory of COVID-19 and the economic response over the next few months are uncertain. To help businesses navigate this volatile period, The Conference Board has developed three scenarios for the course of the US economy for the remainder of 2020:
May reboot (quick recovery): Assuming a peak in new COVID-19 cases for the US as a whole by mid-April (with some possible variation by region), economic activity may gradually resume beginning in May. GDP growth shrinks by 1.6 percent in 2020 (over 2019) in this scenario.
Summertime V-shape (deeper contraction, bigger recovery): The peak in new COVID-19 cases will be higher and delayed until May, creating a larger economic contraction in Q2 but a stronger recovery in Q3. GDP drops in 2020 by 5.5 percent (over 2019).
Fall recovery (extended contraction): Managed control of the outbreak helps to flatten the curve of new COVID-19 cases and stretches the economic impact across Q2 and Q3, with growth resuming by September. This results in the strongest contraction for 2020 at 6 percent.
Businesses should prepare for the "Summertime V-shape" and "Fall recovery" worst-case scenarios, which have high probability.
Access a full description of the scenarios here.