GE Healthcare study shows $342 million economic impact
For more than a century, Madison has been a hub of anesthesia and respiratory innovation. Since 2003, the General Electric logo has appeared on the building at 3030 Ohmeda Drive, after GE Healthcare acquired Datex-Ohmeda. Anesthesia and respiratory equipment are not just designed and manufactured here, but shipped all over the globe to places such as China, India, and Europe.
Last week, GE Healthcare released the results of an independent study quantifying the company's economic impact on the Madison Region.
Did you know…
GE Healthcare's total economic impact in Madison is $342 million.
For every one person employed at GE Healthcare in Madison, nearly two additional jobs are created.
GE Healthcare operations in Madison were responsible for more than $115 million in exports from the state of Wisconsin in 2012.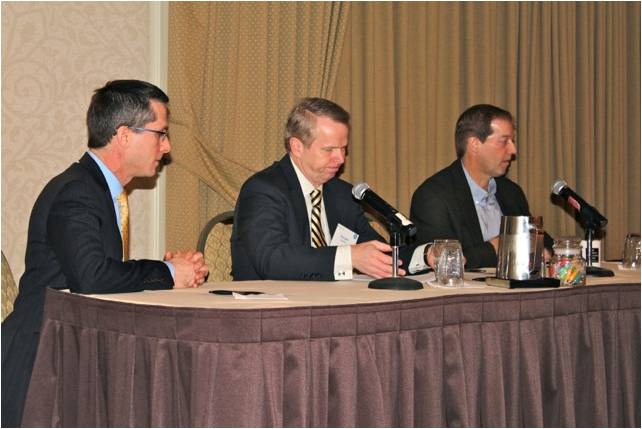 To highlight GE Healthcare's impact in the region last week, MadREP partnered with GE Healthcare and BioForward during a panel discussion focused on med-tech innovation, manufacturing, and high tech jobs, with much of the conversation centering on the region's capacity across these industries.
"It's not that we have an identity crisis. The Madison Region is strong in both advanced manufacturing and high-tech innovation," said MadREP president Paul Jadin. "That industry merger is one of the assets that differentiates us."
Other panel participants included Bryan Renk, Executive Director of BioForward, and Neal Sandy, Chief Marketing Officer of GE Healthcare Life Care Solutions. Mitch Higashi, GE Healthcare Chief Economist, served as moderator.
GE Healthcare also hosted an event at their plant where local business leaders and government officials were able see anesthesia equipment dating back 70+ years and the newest equipment being made today.
To learn more, read the GE Healthcare press release or listen to this podcast with GE executives.