Madison Magazine Feature: The Time is Now

Excerpted from Madison Magazine
By Neil Heinen
Photo: Madison Magazine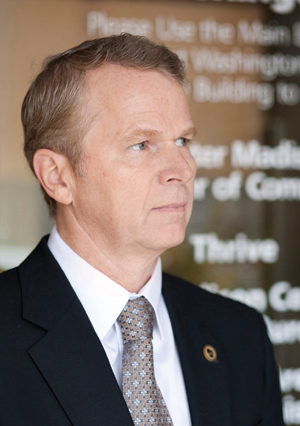 Madison is a pretty wonderful place to live. Even a well-delivered dose of opened-eyed reality does not diminish that fact. But we've been slow to acknowledge that our enviable quality of life will not by itself ensure our economic stability, to say nothing of growth. We have to aggressively pursue new, innovative strategies for developing businesses, attracting talent and investment, nurturing creativity and entrepreneurship and letting the world know we are doing all that and more. And while Madison with all its well-documented assets is perfectly situated to be the heart of these growth strategies, we need our partners and allies in the communities surrounding us to become the regional force that can actually compete with Austin and Columbus and Portland and Raleigh and—let's not kid ourselves—Ames and Omaha and Sioux Falls.
And if it doesn't happen in 2013, it's not going to happen.
If that sounds dire, it's because it is dire. This is as critical a moment in time for a particular civic accomplishment as any in our history. This year must be the year the right people with the right leadership and the right plan with the right support create a vision for the greater Madison region that will within ten years produce measurable growth in job creation, infrastructure, diversity, creativity, wealth and recognition. Twelve months from now we have to be able to assume the majority of the people in Dane County and the seven counties surrounding it know what "Advance Now" is and what it means for them. So too must someone in Boston, San Francisco, Munich and Beijing. 2013 must be the year the reality meets the reputation. Yes, we must advance. But more importantly, we must advance now.
There's a plan in place. Now there must be a brand. We must not shy away from a potential reach that spans the globe. And this community has to understand the importance of a first-class economic development effort and it must work together, an eight-county community, to make it happen and then spread the word.