MadREP Wins Best of Wisconsin Business Award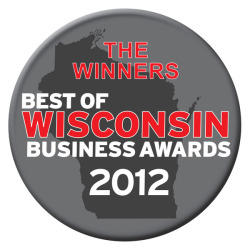 MadREP was named the gold winner in the "Best Economic Development Agency" category at Corporate Report Wisconsin's 2012 Best of Wisconsin Business Awards.
Nearly 3,000 Corporate Report Wisconsin readers cast their votes online to determine the top three Wisconsin businesses in each of 25 categories. MadREP was honored among fellow category nominees The New North and Wisconsin Housing and Economic Develompent Authority (WHEDA).
MadREP and the other winning organizations received their awards at a luncheon on Friday, June 8 at the Concourse Hotel in Madison. The ceremony was emceed by Roger Putnam, co-founder and chief exectuive officer of Putnam Roby Willamson Communications.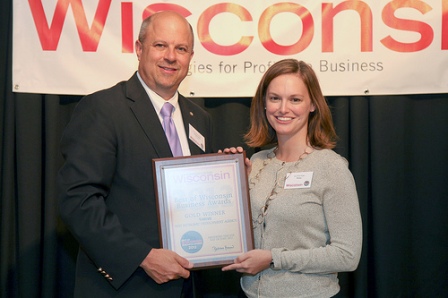 MadREP Interim Executive Vice President Jenn Post Tyler accepting our Best of Wisconsin Business Award.