SSM Health to assume sole ownership of Turville Bay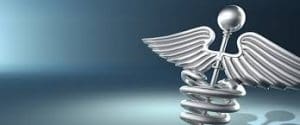 MADISON, WI (December 20, 2018) – SSM Health is pleased to announce it is strengthening its partnership with Turville Bay MRI & Radiation Oncology Center. Turville Bay has been a joint venture partnership with SSM Health and UnityPoint Health – Meriter since 1986.
The health care organizations have signed a definitive agreement to bring Turville Bay radiation oncology services under the sole ownership of SSM Health. The plan is to officially close on the acquisition on January 1.
"We have been proud to partner with our healthcare colleagues to establish and provide state-of-the-art treatment for Madison-area patients for more than 30 years," said Damond Boatwright, Regional President of Operations for SSM Health Wisconsin. "Today we are delighted to be able to more fully incorporate the services offered by our Turville Bay colleagues into SSM Health in order to provide even more comprehensive cancer care across our Wisconsin region."
For patients receiving radiation oncology services we expect there to be little, if any, impact as care will remain in the same location with the same providers. Arrangements have been made to split the MRI services between UnityPoint Health-Meriter and SSM Health, meaning those services will now take place in the respective hospitals.
"The acquisition was a natural evolution of the relationship the care center has enjoyed with SSM Health," said Turville Bay Executive Director Barb Thiermann. "We are proud of our long association with SSM Health and are pleased that the compassionate caregivers of Turville Bay will continue to be part of a robust health care system dedicated to making the treatment experience even more efficient and streamlined for our patients. We are absolutely grateful to UnityPoint Health-Meriter for their commitment over the past 30 plus years."
"We'd like to thank our colleagues at both Turville Bay and SSM Health for their partnership throughout this process and over the years," said Sue Erickson, President and CEO of UnityPoint Health – Meriter. "In light of our stronger partnership with UW Health, this is a logical change and one that will allow us to maintain state-of-the-art MRI services and clinicians at Meriter."
Turville Bay will continue to use its name and branding through at least the first quarter of 2019 with further consideration of how best to integrate its brand into the SSM Health family in the months to come.
About SSM Health in Wisconsin
SSM Health (www.ssmhealth.com/about) is a Catholic, not-for-profit health system serving the comprehensive health needs of communities across the Midwest through a robust and fully integrated health care delivery system. The organization's more than 40,000 employees and physicians are committed to providing exceptional health care services and revealing God's healing presence to everyone they serve.
In Wisconsin, SSM Health employs 14,000 people, serving the south-central part of the state through a community-based network of leading physicians/providers, and inpatient and outpatient care facilities. The organization provides high-quality coordinated care across seven hospitals, ten post-acute care facilities, and more than 85 physician offices and other outpatient care sites. SSM Health also serves 425,000 lives through Dean Health Plan, making it one of the largest and most diversified HMOs in the Midwest.