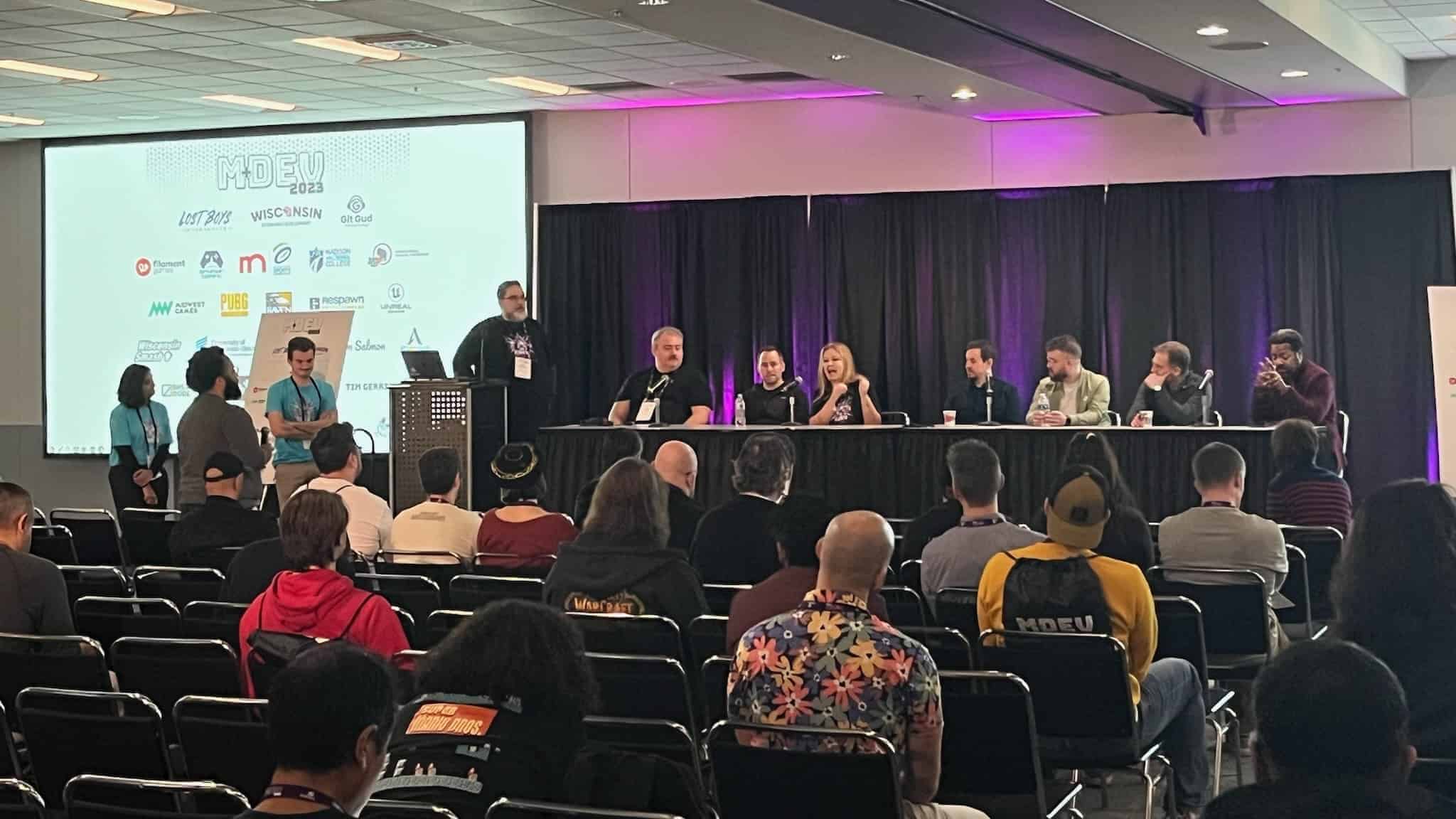 The Wisconsin Games Alliance M+DEV conference in 2023 signaled an exciting shift in the gaming industry landscape. With participation soaring up by 60% from the previous year, the event attracted over 750 in-person attendees and 100 online participants, underscoring the vibrant growth of the gaming sector in Wisconsin.
The global games industry, generating a staggering $190 billion in annual revenue, is witnessing an increasing concentration of major studios in Wisconsin. With big players like Microsoft, Krafton, Gearbox/Embracer Group, Entertainment Arts, and Epic Games now calling Wisconsin home, the state is emerging as a significant hotspot for game development.
One of the highlights of the conference was the revelation of why Entertainment Arts chose Wisconsin as the location for its third Respawn Studios, joining its other establishments in Los Angeles and Vancouver. The decision was influenced by factors such as Wisconsin's high quality of life, lower cost of living, and abundance of talent in the gaming industry. The state's favorable conditions also enable companies to implement a hybrid model, which is increasingly popular due to shorter commute times.
Despite these advantages, industry leaders suggested that one area that Madison could improve to further support the sector is by increasing the number of direct flights. This unexpected but crucial insight underscores the global nature of the gaming industry and the importance of connectivity in fostering its growth.
The landscape of game development and eSports has never been more exciting, and the Wisconsin Games Alliance M+DEV conference stands as testament to this. As the average salary in game development hovers around $120K per year, the sector promises fruitful careers and a thriving industry, shaping Wisconsin as a magnet for talent and innovation in the gaming realm.
The Madison Region Economic Partnership played a pivotal role in the creation of M+DEV and the Wisconsin Games Alliance, cementing Wisconsin's position in the global gaming industry. Our dedicated efforts in fostering partnerships, promoting regional growth, and aligning economic development strategies have not only attracted gaming giants to the region but also nurtured local talent. By recognizing the enormous potential of the gaming industry and its capacity to stimulate economic growth, the Madison Region Economic Partnership has been instrumental in transforming Wisconsin into a vibrant hub of game development and e-sports. It serves as a testament to how strategic leadership, coupled with a supportive environment, can unlock a region's potential and shape its future.