Education
Home to a world-class university, several colleges and technical colleges, and a renowned K-12 school system, the Madison Region boasts an incredibly well-educated population.
More than 60% of adults in the region hold an Associate Degree or higher, while 28% hold a Bachelor's Degree or higher, greater than both the state and national averages.
Within Dane County, a full 38% of adults have a Bachelor's Degree or higher, compared to 25% nationally. In fact, in the City of Madison, three-quarters of adult residents have attended college, a proportion that few other U.S. markets can match.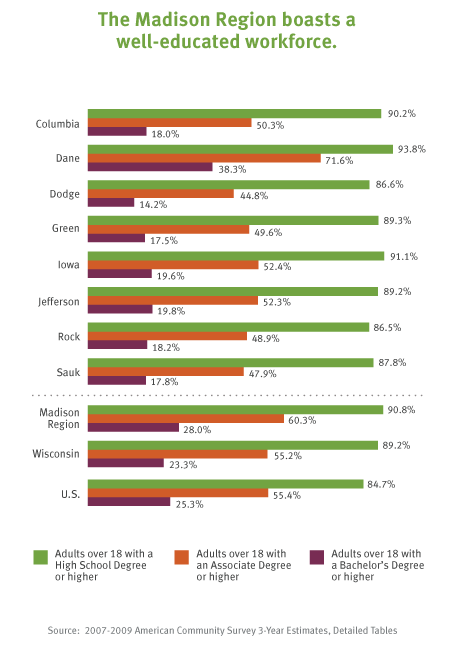 Sources: 2007-2009 American Community Survey 3-Year Estimates, Detailed Tables and Milwaukee Business Journal, April 11, 2008