Expanding Exports to Europe: A Visit from WEDC's Trade Rep for Germany and the Benelux Countries
---
Presented by:
Wisconsin Economic Development Corporation & MadREP
Location:
Madison Region Economic Partnership (615 East Washington Avenue, Madison)
Time:
8:00am - 10:00am
---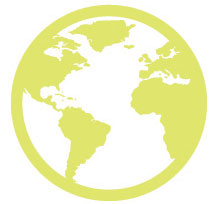 Do you want to start exporting to Western Europe or expand sales in this market, but have difficulty in reaching the next level? Psps consultants, WEDC's Trade Representative for Germany and the Benelux region (Belgium, Netherlands, and Luxemburg), can help identify market opportunities and provide support in finding a suitable distribution partner in these countries. With its geographic location, the Netherlands is the ideal point of entry, with excellent hinterland connections, whereas Germany is booming economically and an engine of EU's economy today. The region makes a perfect combination to boost your international sales.
Peter E. Sanders, managing partner of psps consultants, will be in Madison to discuss market opportunities and plan strategies for successful sales. In addition to group presentations, he will be available for no-charge one-on-one business consultations. To schedule a meeting with Mr. Sanders, please contact Stanley Pfrang, Market Development Director for Europe, India, the Middle East and Africa, by email or phone 608.210.6777.
RSVP by September 22.
Please RSVP by email to Anne Wilder by September 22 with your name, title, company, and phone.