20 Years of NAFTA: Successes, Challenges and Fresh Opportunities
---
Presented by:
Madison International Trade Association
Location:
Sheraton Madison Hotel (706 John Nolen Drive)
Time:
11:30am - 2:00pm
---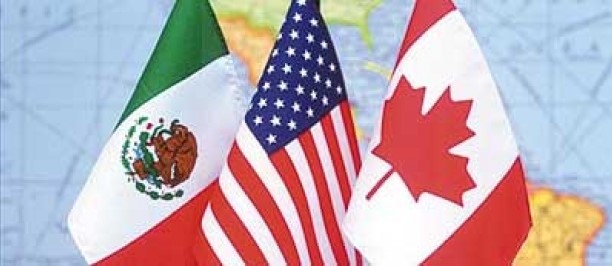 Shortly after NAFTA was launched, North American manufacturing rose to represent 36% of global marketing output. But after a series of unprecedented challenges including two recessions, the 9/11 attacks and the Mexican Drug Wars, that number is down to 26%.
With rising costs of manufacturing in China, is it time for NAFTA to take off again?
Join MITA on September 9th as we explore 20 years of NAFTA, including the challenges and tremendous opportunities that lie ahead.
Doug Biggs, Vice President Sales and Marketing at Gilman Precision and Jeffery Clark, President/CEO Waukesha Metal Products will share their companies' experiences in creating successful North American strategies. Louisa Elder, Manager of Global Trade Compliance & Trade Agreements at AbbVie, will provide tips on dealing with the paper and documentation that proves that your products qualify for North American preferential duty rates. Mark Rhoda-Reis, Market Development Director for the Americas and Europe at the Wisconsin Economic Development Corporation, will be on hand to provide the historical framework of NAFTA and some of the changes to international trade that were ushered in by the agreement but which we may take for granted today.
The session will be moderated by Roxanne Baumann, Director for Global Engagement at Wisconsin Manufacturing Extension Partnership.
Early bird registration applies until August 31. Learn more and register.