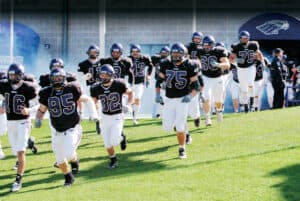 Last week, The Brookings Institution published "Improving quality of life—not just business—is the best path to Midwestern rejuvenation" on The Avenue, their Metropolitan Policy Program blog.
Authors John C. Austin, Amanda Weinstein, Michael Hicks, and Emily Wornell tell the story of "today's reality of two Midwests." One is vibrant and rebounding headfirst into "global knowledge economy" while the other is languishing and struggling to attract or retain employers.
New data published by the authors suggests quality of place investments may contribute more to building a healthy local economy than traditional investments to create a favorable business climate.
Their analysis of Midwestern communities revealed several smaller communities "well positioned for new growth." Topping the list were Whitewater, Wisconsin, Celina, Ohio and Brainerd, Minnesota. The three specifically ranked among the top small Midwest towns for quality of life associated with higher population, employment growth, housing premium and wage premium (meaning residents were willing to pay higher prices and accept lower wages).
Whitewater, Wisconsin sits at the edge of the Madison Region, straddling Jefferson and Walworth Counties. According to Emsi, the Whitewater MSA's population grew by 1,445 over the last 5 years and is projected to grow by 1,024 over the next 5 years while adding 2,779 new jobs. In 2020, the top three industries were Restaurants and Other Eating Places, Education and Hospitals (Local Government), and Local Government, Excluding Education and Hospitals.
The community is home to breweries, distilleries, theaters, and year-round hiking trails along scenic lakes, as well as the University of Wisconsin-Whitewater. U.S. News & World Report recently ranked the school's online degree programs among the best in the nation for 2022.
"Congratulations to our partners in Whitewater and Jefferson County! It's great to see your hard work recognized by an organization like Brookings," said MadREP CEO Jason M. Fields. "I, and my team, are looking forward to continuing to work together on the next phase of Whitewater's chart-topping growth."