Company Spotlight: Teel Appeal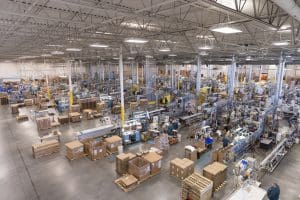 The Madison Region's manufacturing sector includes a number of innovative companies employing advanced processes and materials.
In Baraboo, Teel Plastics engineers and manufactures plastic tubing that finds its way into products used in industries as diverse as aerospace, automotive, construction and medical.
Products made for the medical sector, for example, include catheter packaging, swab sticks, pipettes and tubing for IV sets.
A division of the company, Teel Analytical Laboratories, is involved in material science and polymer analysis.
Teel Plastics was named a Wisconsin Manufacturer of the Year in 2016, cited for its dedication to continued improvement that increased efficiency and allowed the company to create new ideas and solutions for its customers.
For more information about Teel Plastics, visit their website.