Going for Gold: Madison Region Gains First Gold Shovel Site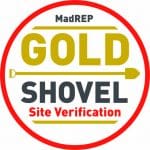 Launched earlier this year, the Gold Shovel Site Verification program assists communities, counties, and private landowners in packaging and marketing development-ready land to site selectors and business owners looking to locate or expand in the eight-county Madison Region.
Created to provide a similar service to WEDC's Certified In Wisconsin program, Gold Shovel verification is lower cost, but also demands fewer requirements and is not held to the same level of review, documentation, and assessment. The Madison Region is home to eight of the state's sixteen Certified in Wisconsin sites, and we're excited to announce the region's very first Gold Shovel verified site: Gateway Business Park in Baraboo, operated by Devco I LLC.
"The Devco site is exactly the kind of shovel-ready property we had in mind when we created this program," said MadREP president Paul Jadin. "We look forward to promoting it in partnership with the State of Wisconsin."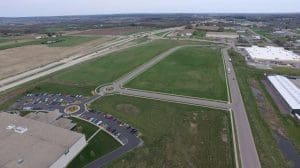 Located at the entrance to the City of Baraboo, the Class A business park offers 3 contiguous parcels located along the newly constructed, four-lane Highway 12 (slated to open later this year). The 26.66-acre site has access to rail less than one mile away, and is within one of the City of Baraboo's tax increment districts. Zoned for industrial/business use, the site is fully served by electric, natural gas, telecommunications, water, sanitary sewer, storm water management facilities, streets, sidewalks, and street lights. And as a Gold Shovel site, Gateway Business Park meets a multitude of requirements that ensures it is development-ready for the next big opportunity.
"We are pleased our site has been identified as a Gold Shovel site, having met the qualifications to be treated as 'shovel-ready' by the Madison Region Economic Partnership," said Tom Thompson, President of Teel Plastics, Inc. and a representative of Devco. "We are looking forward to the additional exposure this site will receive under the Gold Shovel Program. I encourage companies interested in a new site for their business to look at the Gateway Business Park in Baraboo as it is a great location with high visibility and all of the amenities a business would want."
For more information and to start the site verification process, contact MadREP President Paul Jadin by email or phone at 608.571.0401.
Save
Save
Save
Save
Save
Save
Save
Save
Save
Save
Save
Save
Save
Save
Save
Save
Save
Save
Save
Save
Save
Save
Save
Save
Save
Save
Save
Save
Save
Save
Save
Save
Save