Site Selection Magazine: Advanced Manufacturing in the Madison Region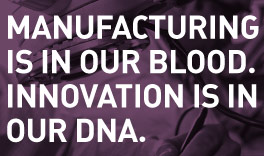 The Madison Region is included in a special advanced manufacturing section of the January 2013 issue of Site Selection magazine.
Excerpted from Site Selection
The eight-county region around Madison, Wisconsin – comprised of Columbia, Dane, Dodge, Green, Iowa, Jefferson, Rock and Sauk counties – is home to state government, a world-class university, and a diverse and rapidly expanding advanced manufacturing sector. This key industry honors our strong production heritage while embracing innovation and important research coming out of our university and technical college systems.
The State of Wisconsin is also profiled in the issue.